About uma
Who we are
u.m.a. Architektur stands for the name of its three founding fathers and CEOs: Arch. DI Ernst Unterluggauer, DI Djordje Milosevic and Zaid Al Khafaji. From 2022, we are happy to welcome a new member to our leading team, Arch. DI Alexander Kopper – our fourth partner and CEO.
We provide the full spectrum of architectural services with a special emphasis on office, residential and tourism projects.
Our award-winning practice has completed numerous small, medium and large-scale projects in Austria and abroad since our inception in 1999.
We have a proven track record of delivering high-quality buildings and translating artistic vision into built reality. In the past we have worked in collaboration with Aldo Rossi, be (baumschlager-eberle), BWM, Graft, Hans Hollein, Helmut Wimmer and Project A01 amongst others.
A further emphasis of u.m.a. is the creation of prefabricated accommodation units. This unique concept calls for functional, cost-effective and sustainable units that can be deployed rapidly and on a large scale. 25 units have been delivered to date, while the next exciting step promises the expansion of the concept internationally.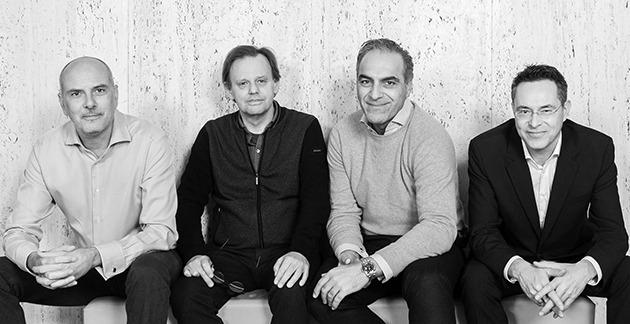 DI Djordje Milosevic, Arch. DI Ernst Unterluggauer, Zaid Al Khafaji, Arch. DI Alexander Kopper
---
What we do
We have acquired our expertise though more than two decades of working on a wide variety of projects in Austria, Azerbaijan, Bulgaria, Croatia, Germany, Montenegro, Qatar, Romania, Saudi Arabia and Serbia.
uma Portfolio 2020
---
Offices
We currently operate from three European countries, each with its own geographical focus and field of expertise.
Vienna
The Vienna office – headquarters of u.m.a. We are experts in planning and execution. Our goal is the successful translation of artistic vision into built reality.
Belgrade
The u.m.a. office in Belgrade was opened in 2008 to handle large-scale projects in eastern Europe. Twenty experts in architecture, construction and management deliver work of the highest quality in Croatia, Montenegro, Romania and Serbia.
Sofia
The u.m.a. office in Sofia was launched in 2008 to cover large-scale projects Bulgaria and the South-Eastern European area.